I don´t know about you, but Filippa K is my favourite Scandinavian brand. In my mind, their light, simple and a bit androgyn line embodies the very Scandinavian elegance. Wearing their clothes I´m seldom overdressed (my cardinal sin otherwise), I can move without restrictions and I feel drop dead gorgeous. This year I´ve cut down on my shopping drastically, but I´m thinking of splurging a tiny bit as soon as the sales are here! 😉 (needless to say I´d love their entire collection!)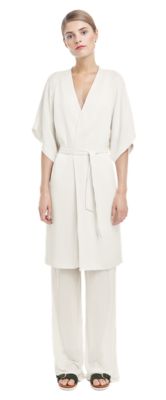 I´d probably wear the blouse with jeans or chinos and ballerinas to work. Otherwise, this is a lovely outfit to go to a beach bar or lunch with the girls.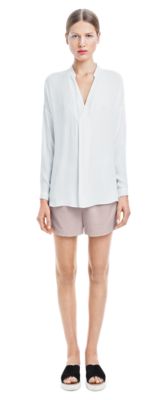 I adore this style! It´s usually my holiday uniform, especially in the Northern countries.
And what a sassy dress! Not to mention the sandals. Yes, please!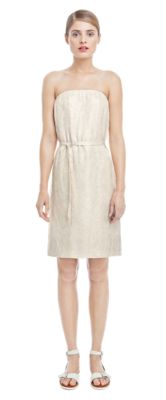 Drop the flat sandals and you´re ready to rock at a summer party, with a Bellini in your hand! 😉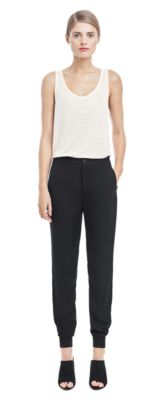 Now this is just too much to take in! I simply crave this outfit!
And now back to working around the clock and paying bills. haha!
Have a lovely day, peeps!
xxx, Alina
Source: http://www.filippa-k.com